Become a member of the affiliate program
and start earning right now!
Do you work with businessmen, train entrepreneurs or arbitrate traffic? Recommend your audience landing page platform LPgenerator and earn with us.
How does the affiliate program LPgenerator work?
1
You register in the LPgenerator affiliate program and receive your affiliate link
2
Refer the client to our website, the main page or to the registration page through this link
4
Information about his every payment will be instantly displayed in your personal account in the "Detailed statistics" section
3
He signs up on the platform and makes payment of the tariff
On the 1st day of each month, a commission for the current month is set .Calculation is based on the total amount of purchases made in the previous month of all the customers assigned.
Depending on the previous month volume of purchases, you will receive progressive rewards from each
payment in the amount from 25 % to 40 %.
During the first month of work partners commission will be 25 %.
The percentage you will receive from the amount of purchases for the month is indicated in таблице ниже. Each customer is assigned to you indefinitely, and his new purchases are also taken into account in your stats.
Second-tier affiliate payments
If the clients attracted by you connect to the LPgenerator affiliate program and also begin to attract new customers - second-tier customers, you will receive 2 % from each payment of these customers.
Grades and your commission from 25% to 40%
Grade 1 Beginner
Purchases of your customers for a month amounting to less 10 000 RUB.
Grade 2 Pro
Purchases of your customers for a month amounting from 10 001 RUB to 50 000 RUB
Grade 3 Guru
Purchases of your customers for a month amounting to over 50 001 RUB.
LPgenerator - professional
Landing Page platform for the business.
401 906 businessmen created more than 1,058,188 Landing Pages on our platform with the help of a visual editor and professional Landing Page templates.
User-friendly editor and wide functionality of the platform allows you to create Landing Page without a designer and a programmer help. For business of any scale, convenient tariff plans are available.
We give quality tools
Creative examples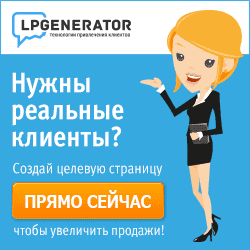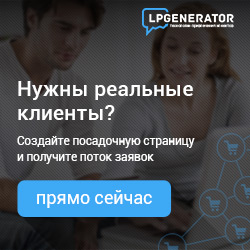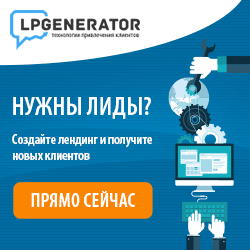 Landing Page examples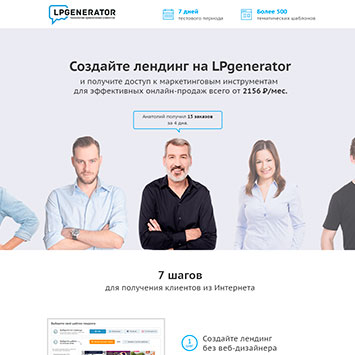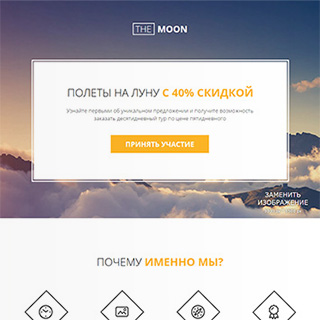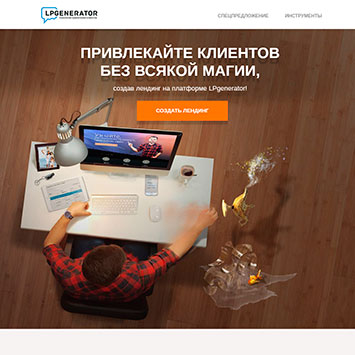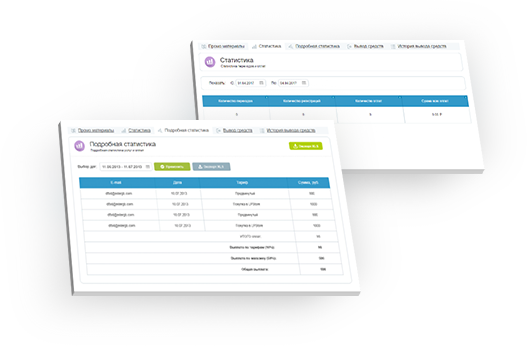 Detailed statistics
Track visitors, registration and payment in your personal account.
Become the partner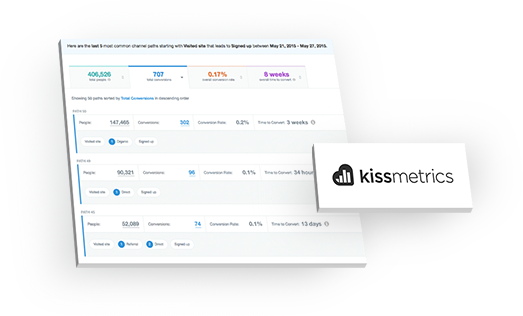 Fair rules
We use Kissmetrics what means each visitor you led is assigned to you. The conversion takes the first source into account .
Become the partner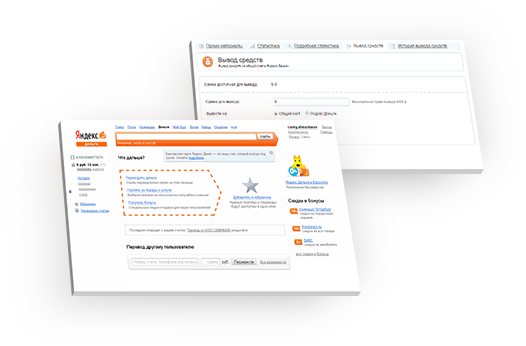 Convenient withdrawals
Payments are made on a non-cash basis on the 5th and 20th day of each month. Also, the funds can be transferred to the account of your LPgenerator personal account.
The minimum payment amount is 4000 RUB.
Become the partner
Lead to the targeted traffic, we'll do the rest
When signed up each new user is assigned a personal manager who provides phone consultations;

Trigger newsletter and tutorial system help to quickly learn the platform's functionality;

We motivate to pay and retain users: webinars and seminars about generating leads are held every week;
Progressive system of
remuneration (up to 40 %);

Stable payments (no delays);

Multilevel affiliate program;

Indefinite payment for the customer.
Among our partners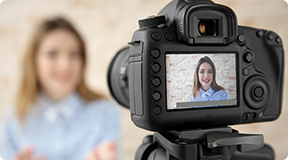 Bloggers/Vloggers
Place your affiliate link in your articles or on your Youtube channel.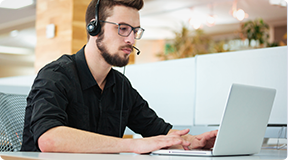 Infomarketers
Recommend your students an effective tool for creating landing pages and earn with us.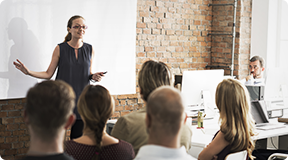 Coaches,sales and marketing courses
Your students will be thankful for excellent service. And you will get your reward for them.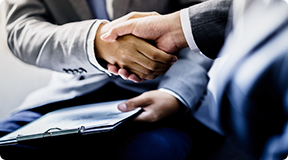 B2B companies
An additional income source for your company and a reliable partner for many years.
Arbitrators and Webmasters
You generate traffic and we will help you to convert it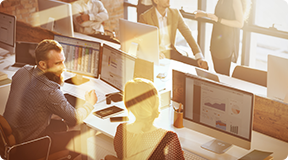 SaaS-platforms
Let's change audiences and earn money together
Solving problems quickly